our unique e-commerce portal offers the
following right at your fingertips:
- online ordering -
- Invoice History -
- Account information -
- online payments -
Right at your fingertips!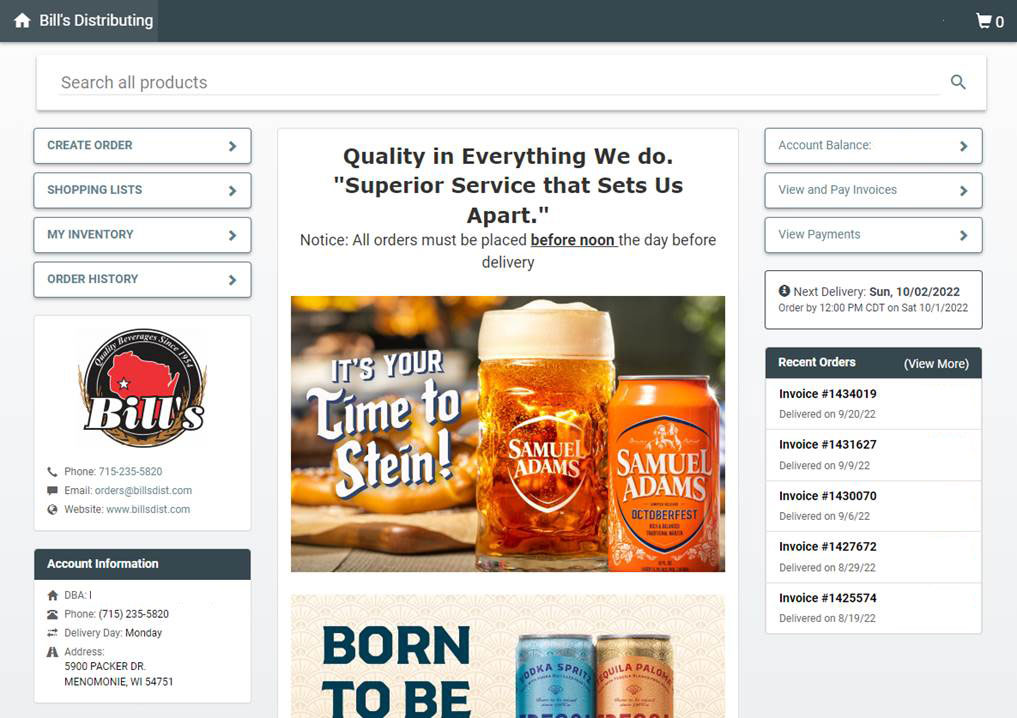 We know you've got a lot to juggle, so we've
made it even easier for you!
convenience
24/7 access via your PC, Tablet, or Phone- when it's convenient for you. One central location for all your account needs. Easily find available discounts with our ON DEAL button.
Stay Organized
No more lost paperwork- access to download invoice. Keep all your invoices in one location.
Save Time
Easily reorder from a previous order. Invoices available immediately at your fingertips.